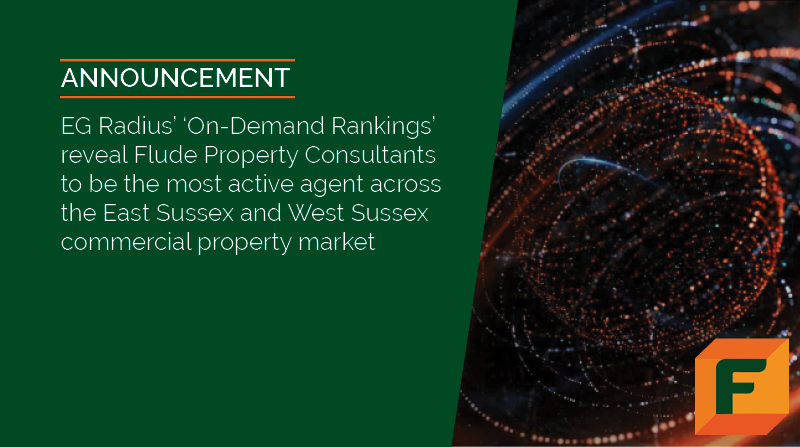 Flude Property Consultants Named East Sussex' and West Sussex' Most Active Agent for Q2
Tuesday 27 July 2021
This week EG Radius revealed its 'On-Demand Rankings' leaderboard for the busiest and most active professional property firms in the commercial property markets of their respective regions. These rankings are based entirely on transactional data shared by members of the EG Radius community.
We are delighted with the news that we are at the forefront of the East Sussex and West Sussex leaderboards for lettings and occupational sales transacted in Q2; the period covering 1st April 2021 to 20th June 2021. You can see the results here.
As well as this, director Will Thomas, has been named as one of the 'Top 10 Individual Dealmakers' having completed the highest number of retail letting and sale transactions. The 'Dealmaker' category covers all regions up and down the country.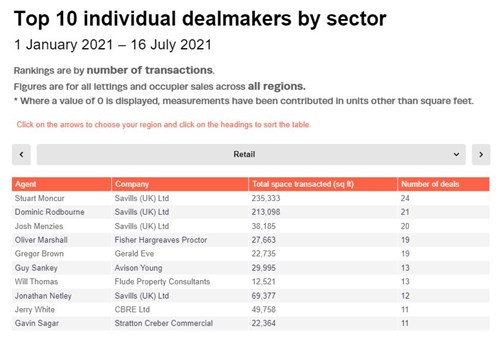 Andrew Halfacree commented, "I know we have been very busy during the first half of 2021 and that our team have been effective in concluding a good number of transactions.  Topping the EG Radius's most active agent tables is really pleasing and confirms our view that we are one of the most active agents in the area".
Back to News